Trial Atlas
Share your project and gain insights into other European flexibilty projects
Gain Insights
GOFLEX at the InnoGrid2020+
GOFLEX joined the project exhibition at the InnoGrid2020+ to present the GOFLEX project and its community.
Read more
Seek & Match
Present your expertise and swap ideas with people working on flexibilty.
Have a look
The GOFLEX Community:
Time is up. Let's shape the Market for flexibility together!
Are you interested in developing an energy system that works bottom-up?
Let's collaborate to push the market for energy flexibility and exchange experience and technology.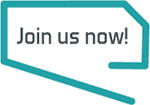 Controversial article on Big Data "The Data That Turned the World Upside Down"
by
Alexander von Jagwitz
on 20.07.2017 10:17:36
A lot has been discussed on the role of of Cambridge Analytica on Trump's campaign using Big Data from Social Media in combination with psychological profiling since this article was published.
It looks that Cambridge Analytica's statements have mainly been clever propaganda and pretty far from truth.
Still this article is very relevant and interesting to read because it shows the power of Big Data analytics in combination with personality profiling.
---
---
---
Blog
voices on energy flexibility
Our first blog entry is coming soon.
If you are interested in writing a blog entry for the GOFLEX community, please contact us: info@goflex-community.eu
Read more