Trial Atlas
Share your project and gain insights into other European flexibilty projects
Gain Insights
Meet the GOFLEX team at the InnoGrid2020+
GOFLEX joins the project exhibition at the InnoGrid2020+. Meet us to find out more on our project and become a member of the GOFLEX Community.
Read more
Seek & Match
Present your expertise and swap ideas with people working on flexibilty.
Have a look
The GOFLEX Community:
Time is up. Let's shape the Market for flexibility together!
Are you interested in developing an energy system that works bottom-up?
Let's collaborate to push the market for energy flexibility and exchange experience and technology.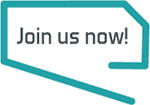 Blog
voices on energy flexibility
Our first blog entry is coming soon.
If you are interested in writing a blog entry for the GOFLEX community, please contact us: info@goflex-community.eu
Read more